We started out as people who wanted to use our skills as storytellers to make a difference. Little did we know that working with non-profits and social enterprises would be some of the most fascinating and fulfilling work on the planet. Now we are proud to offer an array of services to make video useful to anyone who wants to make a difference.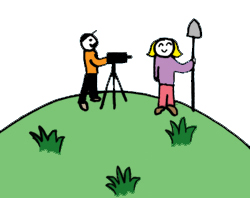 And we only make them for people trying to change the world. By focusing solely on non-profits & social businesses we have become experts on the unique communication challenges our clients face. That means not just beautiful shots and artful editing, but a focus on stories that move people to action.
No matter the size of your organization, we want to help you make a video that you can use as a tool to tell your story.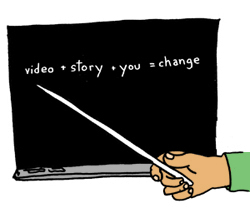 It's our goal to help the people we work with tell their own stories. Many occasions call for creative concepts and high production values, but we also believe that video should be an every day tool for changing the world. Every organization can and should have the ability to create its own content.
We invite you to join us in discovering the ever-evolving possibilities unleashed by a camera and a great idea.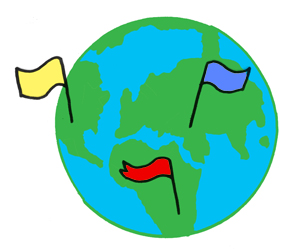 We strongly believe that making an awesome video is just half the battle. In our media-saturated world, the where, how and when of a video-viewing experience is crucial. That's why we help our clients build distribution strategies that get the right messages to the right viewers.
Come along on our quest to collect resources and develop strategies to help your videos have the greatest possible impact.